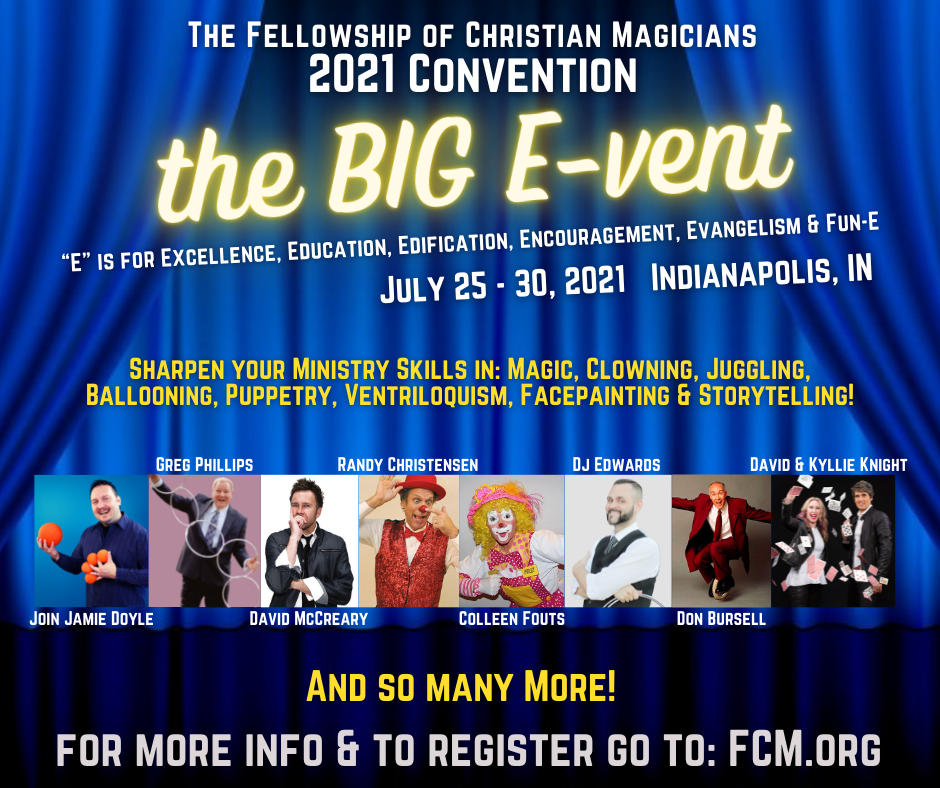 Join me and a cast of some of the top Christian performers and presenters in the world:
David McCreary, Randy Christensen, Don Bursell, Colleen Fouts, Roy Stone, Jed Crouse, David & Kylie Knight, Angelo Bermeo, Ed Corbin, Greg Phillips and so many others. Plus, 5 of our past Presidents (Len Camp, Ed Jarvis, Steve Varro, Del Wilson, Jerry Burgess) will be attending and ready to welcome you!
Go to:
https://www.fcm.org/
to find out more -or- to register.
Can't wait to see you there!