Here's a request from my wife Laurie. She is an artist, and seeks visual reference material (photos, illustrations) for constructing a miniature model of a magic shop circa 1870-1920:
"I am an artist working on a project where I am attempting to create a miniature scene of a magic shop from the late 1800's -early 1900s. I have been searching for any photographs of magic shops from that time period. I am interested in both interior and exterior, signage, and how merchandise was displayed. I have found a couple exterior shots of Davenports in England from that time, but few other photo references. Any help or info is appreciated."
Images like this lovely engraving of Martinka's showroom (from
http://www.martinka.com/shop
) would be really useful: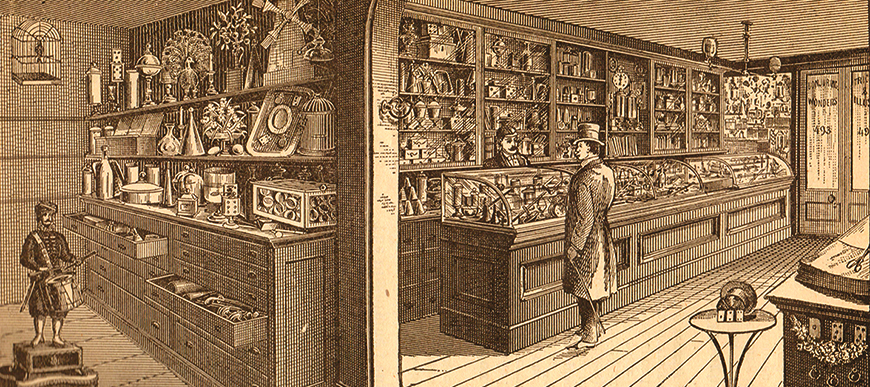 Thanks for any help!