Listen to Johnny Thompson!
Posted: March 10th, 2019, 5:37 pm
After learning that we had lost the Great Tomsoni, I went back and listened to every chat that we had done and realized that I had recorded more than 4 hours with him. This just means that I wish that I had recorded every other phone call and/or chat that we ever had.
They are all great, but I think that I love the one that we did with Johnny and Pam (Hayes) as well as Chase Goforth and Cameron Ramsay.
No matter which one you like best, I hope that you enjoy them all again and think fondly of him while listening:
http://bit.ly/Tomsoni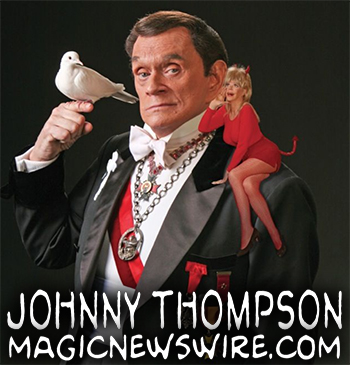 (NOTE: Please ignore the ads at the beginning. This is not a commercial post. I am thankful for those that were helping me to pay the bills when I was actively recording the podcast, but I would take them out if I had time now as I feel that they distract from the content)