The Genii Forum's 2014 In Review
When I look back over the last year, I am staggered by the number of posts that were generated and the number of views they all had. I never had really thought about it before, but I started to ponder the incredible amount of time—collectively speaking of course—that was spent writing and reading them. It made me think of a lyric written by Don Henley (The Eagles):
And I know what's been on your mind
You're afraid it's all been wasted time
But not at all. In fact, we should take our lesson from the novel
Phrynette Married
(1912) by Marthe Troly-Curtin:
He liked it—time you enjoy wasting is not wasted time.
So I will stop "wasting" this time and jump right into our annual look back over the last year here on the Genii Forum:
January
On the Cover of Genii: The Los Angeles Conference on Magic History
Getting Technical
Stephen Hobbs launches an incredible—and free—website called "Stephen Hobbs' Technical Toolbox." Featuring sleight of hand with playing cards, a new piece is scheduled to be posted each Friday throughout the coming year.
Teller Speaks … in Print
Teller pens a review of
Undiluted Hocus-Pocus: The autobiography of Martin Gardner
in the pages of
The New York Times
("Sunday Book Review"):
http://www.nytimes.com/2014/01/05/books ... books&_r=1
Define "Weird"
In her acceptance speech for winning the Golden Globe for Best Actress in Woody Allen's "Blue Jasmine," Cate Blanchett mentions her visit earlier in the day to The Magic Castle (brunch with her children). She describes it as "weird." She may have talking about Dana Daniels, whose show they saw in the Palace of Mystery. Or maybe it was Luigi.
Because When I Think "Yoga," I Always Think "Howard Thurston"
The legendary showman is referenced—in slightly less than flattering terms—in a report on yoga (that includes that shining example of tranquility, Alec Baldwin) on the CBS television program "Sunday Morning" (Thurston appears just after the 4-minute mark):
http://www.cbsnews.com/news/the-art-of-yoga/
Ready … Set … Hut, Hut, MAGIC!
NFL player Knowshon Moreno's connection to magic—through professional performer William McQueen—is part of his story that appears in
Sports Illustrated
.
A Little Magic on "Bob's Burgers"
The January 12 episode of the FOX animated television program "Bob's Burgers" titled "Presto Tina-o" is magic themed thusly: "Tina enters a young magician's contest in order to win over Jimmy Jr., but is passed up in favor of Tammy."
A Cut Above …
David Roth, a well-dressed Kangaroo, and Dai Vernon's circumcision. Only on Dodd Vickers' "Magic Podcast":
http://mnw.squarespace.com/magicnewsfee ... -roth.html
Can We Go a Year Without Any Houdini News?
NO!!!
Screenwriter Max Landis signs on to work on the Sony Pictures version of a Houdini film (to be produced by Jimmy Miller) while the planned Lionsgate epic based on the Bill Kalush and Larry Sloman book
The Secret Life Of Houdini: The Making Of America's First Superhero
has attracted the attention of director Dean Parisot.
Penn & Teller: Fool Us! Comes to the USA … Eventually
Variety
announces that the British TV series "Penn & Teller: Fool Us!" will be aired in the United States. (The article does not mention just how long we would have to actually wait to see it.)
February
On the Cover of Genii: Dr. Sawa
Can it be Described in One Sentence?
The SyFi Network announces a new magic competition series, "Wizard Wars." The program—the premise of which takes two paragraphs to describe—stars Gregory Wilson, Justin Flom, Angela Funovitz, and Shimshi as the "Wizards" who will compete with a pair of contestants, as well as Penn & Teller, Jason Latimer, and Christen Gerhart as judges.
Houdini – Again
Houdini makes an appearance (sort of) on the History Channel's "American Pickers" television program. The stars of the show "pick" the Leadville, Colorado Opera House. A trap door Houdini is purported to have cut into the stage is still there and, along with a couple of anecdotes, we see a brief glimpse of a headshot of the legendary showman.
Remember the Topless Native Women?
The National Geographic Channel announces that it has acquired the USA rights for the respective UK television shows of Dynamo and Barry and Stuart. When searching for a schedule, the NatGeo site simply says "Check Local Listings."
Hammering Le Grand David
Equipment, stage sets, costumes, ephemera, and other memorabilia associated with the "Le Grand David Spectacular Magic Show" goes under the auctioneer's hammer at the Kaminski Auction House in Beverly, Massachusetts.
Even More Houdini …
Entertainment Weekly
shows a sneak-peek of the History Channel's forthcoming two-part miniseries on Houdini—cleverly titled "Houdini"—that will star Adrian Brody as HH.
"Happy" Earworm Becomes "Happy" Eyeworm
Pharrell's hit song "Happy" becomes ubiquitous, but nothing does it more justice that when Rob Zabrecky dances—as only he can—to the tune:
(For some of us, now hearing that song makes us—happily [with no pun intended]—think of this instead of Fiat or other TV commercials.)
Old is Young and New
An old piece of film showing a young Cardini performing comes to light:
Henning, Houdini (yes, him again), and More
The Billy Rose Theatre Collection at the New York Public Library is digitized and posted on line. It includes many wonderful and rarely seen photos from Doug Henning's "The Magic Show":
http://digitalgallery.nypl.org/nypldigi ... word=magic
I've No Plans to Go Anyway, So Ban Away, Sir
A site that parodies a parody of a man:
http://cdrmagic.com/blackpool/
March
On the Cover of Genii: Lubor Fiedler
And the Nominees Are …
The Academy of Magical Arts announces the nominees for their annual award show (celebrating the best magicians of 2013):
Close-Up
Bill Goodwin
Helder Guimaraes
Armando Lucero
David Regal
Richard Turner
Parlour
Chris Capehart
Michael Carbonaro
Derek Hughes
Johnny Ace Palmer
Rob Zabrecky
Stage
Mike Caveney
Pop Haydn
Tina Lenert
Losander
Chipper Lowell
Lecturer
Harry Anderson
Doc Eason
Pop Haydn
Shoot Ogawa
Steve Valentine
This Time He DOES Speak…
Teller speaks with Aaron Posner on their new production of "The Tempest":
http://www.broadwayworld.com/article/Ma ... xloBvaYbIV
A Little Game of Hanky-Poo
There is a very long tradition—going back centuries—of using magic and/or gambling images to parody political and royal figures. President Barack Obama joins that distinguished group with a cover on the conservative political magazine
National Review
in which he is dealing the 3-Card Monte:
https://www.nationalreview.com/sites/de ... 10_toc.jpg
At Least They Could Have Spelled it "Genii"
Jim Steinmeyer is interviewed by the UK's
The Telegraph
about the new Broadway production of "Aladdin" in which he provides the magic effects for the Flying Carpet as well as for the Genie from the Magic Lamp:
http://www.telegraph.co.uk/culture/thea ... rview.html
Going, Going, Gone! (To Las Vegas)
Evenings with Penn & Teller and David Copperfield are put up for auction. The evenings include their respective shows, stays at the hotels that host their shows and also private time with the Las Vegas stars. P&T's auction benefits the Sweet Relief Musicians Fund and DC's the US Humane Society.
The Castle Schools Broadway?
Broadway producer Ken Davenport lists "Five Things Theater Can Learn From The Magic Castle":
http://www.theproducersperspective.com/ ... astle.html
Scoreboard, Baby: Magic 1, Copycats 0
Teller wins a summary judgment in a lawsuit against an individual who copied and attempted to sell his copyrighted piece, "Shadows." The decision is partial with more aspects of the case yet to be decided.
The Ninth and Final Life of Mantecore
The white tiger that seriously injured Roy Horn in 2003 passes away at age 17. Roy, who never blamed the big cat for the incident releases the following statement: "The world has lost one of its most majestic creatures and I have lost a brother. I will forever believe it was his concern for my safety and well-being that caused him to act as he did on that night long ago. We spent many hours together and he never failed to bring me great joy and wonderment. It was my great honor to be beside him at the end."
The Mouse on the History of Magic
It is announced that Disney, in cooperation with The Magic Castle, is in the very early development stages of a movie on the history of magic.
April
On the Cover of Genii: Paul Daniels
The Magic Clerk's Big Promotion
It all started on "The Tonight Show with Jay Leno": The incredibly talented magician Michael Carbonaro doing magic in "real" situations and knocking each segment out of the park. Carbonaro expands the concept, TruTV picks it up, and the result is "The Carbonaro Effect." The new television program begins airing on the cable network. Some magicians don't like the "gotcha" aspect of some of the tricks, but for the most part—primarily because of the skill and personality of its star—the comments are positive. Ham sandwich anyone?
And the Winners Are …
The voted awards and the Board of Trustees bestowed awards and Fellowships for the Academy of Magical Arts (The Magic Castle) are:
Lecturer – Steve Valentine
Close-Up – Bill Goodwin
Parlour – Johnny Ace Palmer
Stage – Mike Caveney
Fellowships:
Award of Merit – Neil Patrick Harris
Special Fellowship – Joanie Spina
Special Fellowship – Robert Neale
Literary and Media – Steve Beam
Creative – David Regal
Performing – David "Silly Billy" Kaye
Life Achievement Award – Ray Goulet
Masters Fellowship – Fantasio
Junior Achievement Awards –
Akinobu Mitsui
Hyuma Miyahara
John Accardo
Kyle Eschen
Magician of the Year – Yu Ho-Jin
Practicing Deceptively
Ricky Jay appears on the "Tonight Show with Jimmy Fallon" to promote his "Congress of Wonders." Most magicians are more interested in the version of the 10-Card Poker Deal he performs:
http://www.nbc.com/the-tonight-show/segments/3621
Just Two Words: Dick Cavett
Okay, two more words:
Rope Trick.
From the "Happy" Dance to "Decay"
A teaser for Rob Zabrecky's first lead in a movie, a thriller titled "Decay," is released:
IMDb.com describes the yet-to-be-released film thusly: "Based on a true Midwest horror story, Decay tells the story of Jonathan [Robby Z.], a middle-aged groundskeeper at a theme park with a terrible case of OCD. Jonathan comes home to find an unexpected guest in his basement (Katlyn), and through a jarring turn of events, she ends up dead. Scarred from an abusive childhood and inherited distrust of the police, Jonathan chooses not to report the death and instead, invites the girl to dinner. With his new companion, Jonathan has never been happier, until the girl, and his mind, begin to decay."
Yummy.
Just Three Words: Orson Freakin' Welles
Okay, yeah, three more words:
Talkin' About Magic
Got a Little Time to Kill?
The British Pathé releases 85,000 films on YouTube including countless high resolution films featuring many great magicians. Happy hunting …
https://britishpathe.wordpress.com/2014 ... n-youtube/
Because When I Think "Easter," I Always Think "Houdini"
Viewers are invited by Keven Connolly to spend "Easter Sunday with Houdini" when a documentary on HH airs in Great Britain.
Because When I Think "Easter," I Always Think "Max Maven"
With due respect to Houdini, many of us spend Easter Sunday with Max Maven who does a four hour online lecture through Penguin Magic. (The lecture is still available as a download or streaming video and is well worth the price.)
Someone Resembles That Remark
Inside Amy Schumer (Comedy Central) airs a skit that hits close to home—for some anyway:
http://www.cc.com/video-clips/xtgsbi/in ... -magic-man
May
On the Cover of Genii: Shigeru Sugawara
RJ in the WSJ
Ricky Jay is featured in
The Wall Street Journal
:
http://www.wsj.com/news/articles/SB1000 ... 1218724060
Poof!
Fortunately there were no injuries when a Sydney, Australia magic shop—"Hey Presto"—caught fire. Most of the damage to the shop—as well as several surrounding establishments—was caused by water. The culprit is believed to be flash paper.
More Carbonaro
How good is "The Carbonaro Effect"? The show is quickly renewed for another 13 episodes. Mr. Carbonaro discusses the show in this clip and explains the concept exceptionally well within the first two minutes, but the entire interview is excellent:
Is it 800 Pounds?
Uri Geller takes delivery of a gorilla statue made entirely of—what else—spoons.
Because When I Think "David Copperfield," I Always Think "The Amazing Race"
David Copperfield appears on the "reality" television program "The Amazing Race" where he created a challenge for the contestants on the show.
Houdini … Depp … Oh Why Not
It is reported that Johnny Depp is in talks to play Harry Houdini in Lionsgate's film adaptation of the Kalush/Sloman book on the escapologist.
The Piddingtons(?)
In case you are too young to know: A short and interesting podcast (NPR's "Radiolab") on the Piddingtons (who did a few things that still have some magicians guessing—no matter what Penn Jillette says):
http://www.radiolab.org/story/you-are-judge/
That's Okay Sarah: I Think With You, Latex Probably Isn't Thick Enough
Comedian Sarah Silverman appears on "Chelsea Lately" (Chelsea Handler) and explains why she refuses to engage in carnal knowledge with close-up magicians.
June
On the Cover of Genii: The Illusionists 2.0
Hell Freezes Over. Wonders Cease. Pigs Fly.
Richard Kaufman announces another Genii Convention. (And there is a banana missing from his bunch. His load is a brick short. His deck isn't full. But he's serious. See for yourself—and REGISTER!
http://www.geniiconvention.com/
)
David Copperfield: Jet Setter
David Copperfield appears in the pages of
Business Jet Traveler
. His favorite aircraft? Why a Bombardier Challenger 300 or 604 of course. After all, either one can get him from Las Vegas to Georgetown in the Bahamas in a brisk four hours. From there it's a mere 15 minutes in a Cessna or Pilatus to his private airstrip on Musha Cay. (Isn't that what
everyone
does?)
Bitter Sweet
Amazing Johnathan and Anastasia Synn marry in Las Vegas. Sadly, AJ's health is deteriorating quickly and he later announces that he has about a year to live. Hopefully the memories of this special day will remain with him and his wonderful bride for eternity:
http://m.lvsun.com/photos/galleries/201 ... las-vegas/
Magicians Got Talent: Part One
Magician Darcy Oake appears in the finals of "Britain's Got Talent."
Because When I Think "David Copperfield," I Always Think "American Restoration"
David Copperfield makes an appearance on another "reality" television program. This time it is The History Channel's "American Restoration." Besides David, we also see Homer Liwag and Chris Kenner. The stars of the show are commissioned to restore two of David's items from his museum, though they are not
magic
items. They are from his extensive collection of DeMoulin Brothers "Fraternal Supplies" (gags used for initiations into fraternal organizations) that date back to the early 20th century. One is the ever popular "Ferris Wheel Coaster Goat" and the other the "Knife Throwing Stunt." (These and other wonders can be found in the DeMoulin catalogue of 1930 seen
here.
)
Magic Illuminates the Luminato Festival
Magicana—David Ben and Julie Eng's wonderful organization dedicated to the art and craft of magic—organize three magic events at the annual Luminato Festival in Toronto, Canada. David Ben performs his show "Card Table Artifice," Rob Zabrecky performs "Turn on the Dark!" and Rob Drummond stars in a performance of "Bullet Catch," a "theatrical magic show featuring storytelling, mindreading, levitation, games of chance and, for those brave enough to stay for it, the most notorious finale in show business."
Houdini in LA LA Land
Patrick Culliton—just one of several Houdini experts the Genii Forum is thrilled to have posting here regularly—discovers the "smoking gun" (well, the "Splashing Harry" actually) in the form of two photos that finally places Houdini at the property at 2400 Laurel Canyon Boulevard:
http://houdinisghost.com/wrongruins.html
Magic on Broadway
Magic is slated to return to Broadway later in the year when "The Illusionists" schedule an engagement at the Marquis Theatre as part of a larger US tour. (On a separate but interesting note, where the Marquis now sits was the building where Howard Thurston once kept an apartment. Thanks to Mike Caveney for that lovely bit of trivia!)
Do They Take Rolled Coins?
After relocating with his family to New York, Neil Patrick Harris puts his Sherman Oaks, California house, which is advertised as having a "Magic Man Cave," on the market for a smooth $2.9 million.
Meet Me in St. Louis
The tenth combined convention of the IBM and SAM begins in downtown St. Louis, Missouri. Craig Mitchell begins posting daily reports on the Forum while Scott Wells posts links to his daily podcasts.
Such a Deal
Am I biased? Maybe. Best audio/visual deal of the year? I think so. Kaufman and Company releases "The Skinner Tapes," a 13-disc set (10 CDs, 2 DVDs, 1 data disc with PDFs) featuring the recorded voice of the legendary magician—arguably one of the very best of the 20th century—talking about virtually every aspect of the art and craft of magic. And it's only $100.
Heresy!
David Copperfield teaches a nifty trick to the
Wall Street Journal's
Lee Hawkins (and anyone else who views it …):
July
On the Cover of Genii: Charlie Frye & Company
Mixing it up in St. Louis
The reviews of the IBM/Sam are in and they are mixed. Besides the always brutally honest daily reports by Craig Mitchell, Forum regular "Erdnasephile" posted a splendid review
here.
Jay Marshall on the Streets
Coinciding with Magic, Inc.'s 50th anniversary, an honorary street sign is placed in front of the shop at 5082 North Lincoln in Chicago, calling that section (the corner of N. Lincoln and W. Carmen) "Jay Marshall Way." But not everyone is thrilled. The family of Frances Ireland Marshall believes her name should also be on the sign—a carryover of a sad and long-running internal family feud.
Beloved, Controversial, Genius, Irrelevant …
Whatever you think of him, Woody Allen's new movie, "Magic in the Moonlight," features a magician as the protagonist. Allen's interest in magic goes back to his childhood and continues today. The film receives mixed reviews—much like its director.
I Usually Just Bang My Head Against Them
100 years ago on July 13, Harry Houdini walked through a brick wall for the first time on the stage at Hammerstein's Roof Garden and Victoria Theatre in New York City. (Thank you John Cox. Isn't he wonderful? He'll be back.)
Lying Honestly
"An Honest Liar," a biographical documentary on James Randi, is released. The film wins the Best Feature Documentary at the Newport Beach (California) Film Festival.
Persi Speaks
The reticent Persi Diaconis is interviewed by the 7th Avenue Project on NPR:
http://7thavenueproject.com/post/923532 ... athematics
That's a LOT of Candles
July 23rd is the 175 birthday of Professor Hoffmann (July 23, 1839).
Credit Where it is Due
Another resource for finding—and giving—the proper credit to those who deserve it makes an appearance on the Internet:
http://www.conjuringcredits.com/doku.php
The Only "Wonder" Might Be, "Will There Be Another?"
Ricky Jay's "Congress of Wonders" receives some very mixed reviews. All I know for sure is that I was not there, though I would have liked to have been.
August
On the Cover of Genii: Jamie D. Grant
TV Magic
"Masters of Illusion," a 13-episode television program co-produced by Gay Blackstone, premiers on the CW Network. The half-hour shows feature several magicians from different genres performing before a live studio audience.
* * * *
The same network also starts airing re-edited episodes of "Penn & Teller: Fool Us" that originally aired in Great Britain about two years ago.
Magicians Got Talent: Part Two
The current season of "America's Got Talent" features quite a few magicians, several of which have captured the attention of the judges as well as the viewing audience.
Admit it …
…You've seen worse (Willie Nelson does the Story Deck):
Those Waiting with Bated Breath May Relax Now
Tenyo releases the names of the tricks that the legendary company will release in 2015:
Great Escape
Magic Butterfly
Magical Alchemy
Magical Security
And in Japan only, Akira Fujii teaches "Super Coin Magic."
Don't Taze Me Bro!
One of the (several) magicians competing through this summer's edition of "America's Got Talent" uses judge Mel B in a routine that features the "shock chair." Likening the experience to being "deliberately tasered," the judge is not amused by the abuse. Neither is America: the performer does not advance. But then one of the judges selects the performer as a "wild card" choice and he returns to the show where he is again voted off by the viewers. Shocking.
No Need To Tell Us What We Already Know, But …
It's always nice when the mainstream media does a story about magic that is not about child molesters and thieves. A wonderful piece from
The Guardian
on Breathe Magic, a summer camp for children with cerebral palsy:
http://www.theguardian.com/lifeandstyle ... hemiplegia
It's Not Magic, But …
The death of comedian Robin Williams takes the world, and many of its little fragments—including magic—by surprise and leaves it a lesser place.
It Has Just a Few Big Names …
The trailer for the R. Paul Wilson directed/produced and Jason England, Dan and Dave co-produced film, "Our Magic" is released:
Attention K-Mart Shoppers…
…You will not find THIS stuff here at K-Mart. You must go to the new Genii Store:
http://geniimagazine.com/geniistore/
Putting Houdini's Cart Before the Horse
Amazon begins selling DVD and Blu-Ray copies of the new History Channel bio-pic on Houdini
before
it airs on television.
More on the Warring Wizards
The SyFy Channel television program "Wizard Wars" begins its run. The reaction from the all-important (or perhaps "self-important"?) demographic of magicians is mixed.
If There IS an Afterlife, He is Beaming
Houdini-mania is in full gear with movie projects in the works, a TV mini-series ready to air, and a giant (and ultimately successful) auction of Houdini items reaching the consciousness of the general public via non-magic media, including The Daily Beast:
http://www.thedailybeast.com/articles/2 ... pears.html
Teller Talks
Teller submits to an interview conducted by Penn (on "Penn's Sunday School" podcast) and with Michael Goudeau during which Teller talks about Macbeth, Pepper's Ghost, Teller's mentor, The Tempest, and more:
Attention Campers
Steve Martin signs on to star in—and help write—a Disney movie titled "Magic Camp."
There's a Blind Squirrel Line That Comes to Mind
There is a fascinating exchange on "that green place" on the difficulties of circulating magical knowledge in the former Soviet Bloc nation of East Germany and how it was shut down by the government:
The Magic Café's Interesting Thread.
Look, Look … Wait, What?
David Blaine, who, in 1998, shook up the way magic is televised, begins performing in theaters around the world. A review of his performance in the UAE is posted by Forum member Arnaud
here.
Don't Buy It Then
The announcement from Dan and Dave that they would be releasing a collection of Guy Hollingworth's DVDs—along with a nice box and a deck of cards—for $150 is received with enthusiasm, indifference, and everything in between. When it is discovered that there is a serious flaw in one of the discs (that to date has seen no resolution) a lot of the "in between" began to lean away from the enthusiastic side of the spectrum.
AJ with MM on the WTF Podcast
A fine interview with Amazing Johnathan on Marc Maron's "WTF Podcast":
https://www.youtube.com/watch?v=9YBuvyT ... e&t=14m16s
September
On the Cover of Genii: Peter Samelson
Just the Facts Please
After the "Houdini" bio-pic airs, John Cox—another of the Houdini experts that grace the Genii Forum—"Fact Checks" each of the episodes on his popular "Wild About Harry" website:
Night One
Night Two
Speaking of the "Houdini Industrial Complex" …
No joke; that is what Salon columnist Rachel Shteir calls it in this interesting piece:
http://www.salon.com/2014/09/03/inside_ ... newsletter
And He Never Shied Away From a Challenge
The "Ice Bucket Challenge" (an ALS charity challenge that takes the Internet by storm) is met—sort of—by Harry Houdini when Keven Connolly—yet another of our Houdini experts—posts a short film on his Houdini website (the author of the video is Ryan Jamison, whose son suffers from Mitochondrial Myopathy, a condition related to ALS):
http://houdinihimself.com/?p=5544
How Much For a Finished Copy?
A book highlighting an interesting principle in magic and mentalism hits the marketplace for a mind-numbing $550. The author openly admits that the book, as printed, is incomplete. The price and the rush to publication is rationalized as a way to ensure copyright protection of a new idea. And the crowd goes wild.
The Sorcerer's Apprentice His Own Self
or…
Oh Mickey, You're so Fine, You're so Fine You Blow My Mind, Hey Mickey, Hey Mickey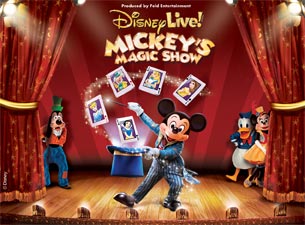 The 2015 schedule for "Disney Live! Mickey's Magic Show" (with magic designed—so it can be done by a guy with four fingers—by Jim Steinmeyer) is released. The tour starts on February 19 and runs through April 26 in the following cities: North Charleston, SC, Fairfax, VA, Coral Gables, FL, Sunrise, FL, Tampa, FL, Jacksonville, FL. Orlando, FL, Charlotte, NC, Greenville, NC, New York, NY, Boston, MA.
http://www.ticketmaster.com/Disney-Live ... st/1016361
Where DID I Put Those Keys?!?
Not "magic" per se, but very magical in any case:
http://themetapicture.com/this-antique-cabinet/
Apparently the First One Was Not Bad Enough
It is announced that there will be a "Now You See Me 2."
But Was It a Vernet?
When placing his handprints into cement at the legendary Chinese Theater in Hollywood, Mel Brooks adds a sixth finger to his left hand.
A Magical Win on AGT
Magician Mat Franco wins the "America's Got Talent" television program.
So Soon?
Hank Lee leaves prison after (about) two years.
Copperfield Speaks
A CCTV interview of David Copperfield in which he discusses his career as well as Project Magic:
October
On the Cover of Genii: Masters of Illusion
When $500,000 Equals Zero
The judge deciding the "Shadows" copyright infringement case awards Teller over $500,000 in damages. His actually seeing a dime of it will take an actual miracle.
Dealt – Part One
The trailer for the documentary of card mechanic Richard Turner is released:
School's Open
Four years in the making, Johan Ståhl comes to an agreement with the University of Dance and Circus in Stockholm to start magic as a course of study. Tom Stone is the primary instructor. His textbook?
The Books of Wonder
by Tommy Wonder, of course!
Because He Hasn't Enough to Do Already…
David Ben, who apparently never sleeps, announces that along with everything else he's doing, he will once again mount his show, "The Conjuror" beginning on December 30 and closing on January 3 at the Soulpepper Theatre in Toronto.
Impossible to Ignore
A heated conversation on the performance character used by Jeff Hobson garners 140 posts and over 13,000 views in a very short period of time. Hobson briefly joins the fray as well.
More Magical Healing
A BBC report on "Breathe Arts," the organization that uses magic to help with rehabilitation, this time for victims of stroke:
And here are more videos on magical healing for kids. This first one includes "Breathe Magicians" Will Houstoun and Richard McDougall…
This one, from the Breathe Magic Summer Camp (see the August entry) is longer and includes some wonderful results (for just one of many, see the young lady who does the 10-Count at 6:36!). David Owen and Richard McDougall are also seen here…
Thank you to the magician teachers and congratulations to all of the young magicians!
Winner, Winner, Chicken Supper
The annual awards for the Magic Circle are announced:
The Maskelyne – George Kovari
The Carlton Award for Comedy – Mark Shortland
The John Nevil Maskelyne Prize – Roberto Giobbi
The Cecil Lyle Award – Chris Wardle
Silver Wands – Dr. Terry Wright, David Hibberd, and Dr. Michael Colley
And The David Devant for International Magic went to David Copperfield
(I might be biased toward the Academy of Magical Arts, but The Magic Circle Awards sure have some cool names.)
And the competitive awards for 2014 were as follows:
Close-Up – James Freedman
Stage – Richard Pinner
And Speaking of "Over There"
BBC News Magazine
publishes a fine piece on "our" Martin Gardner:
http://www.bbc.com/news/magazine-29688355
Because When I Think "TV Crime Drama," I Always Think "Bill Malone"
Bill Malone plays a key role in an episode of the CBS television program "NCIS: Los Angeles."
Going Old School in a New Way
The producers of the "Illusionists" magic show franchise announce a new touring show beginning in early 2015, "The Illusionists 1903":
(Is it just me, or does Rick Thomas look like he's channeling Albert Goshman?)
Define "Variety"
It is announced that Neil Patrick Harris will host a television program that is described as a "variety show" but also appears to have elements of competition and game show in it, so we'll just have to wait and see what actually comes to fruition.
Twicks and Tweets
Roberto Giobbi, in concert with Lybray.com, announce a new daily program called "Secret twitter," described as "a mix of advice, information, presentational problems, thoughts, puzzles, activities, suggestions, comments, jokes, trivia, etc." Want the details? Check it out
here.
Download 75 Years ofGenii
The first 75 years of
Genii
is released in a searchable PDF format through Lybrary.com. (Download or Flash Drive:
http://www.lybrary.com/genii-the-conjur ... 76309.html
)
Because When I Think "Magic Castle," I Always Think, "Disney"
Actually Milt Larsen has described The Magic Castle as an "adult Disneyland" and there is a working Pepper's Ghost model of the Haunted Mansion that was presented to The Castle. But this Halloween at The magic Castle includes some special effects inspired by the work of Disney Imagineers:
Castle/Disney Fun.
And Who Doesn't Think "Opera" When Thinking "Magic"?
From
The New York Times
: "She Said Yes Even After He Sawed Her in Half," the marriage of Benjamin Nemser and Cassandra Ruiz:
http://www.nytimes.com/2014/11/02/fashi ... egion&_r=0
Shrewd Chinese Communists Eye Global Domination of … Magic?
From
USA Today
:
http://www.usatoday.com/story/news/worl ... /17029117/
Criss Angel
And that's all I've got to say about that.
Bring Out Yer Dead …
Just what we were missing: A website dedicated to the resting places of famous magicians:
http://deadconjurers.blogspot.com/
Biased? You Bet. Twice
I am honored to count Mike Perovich among my friends. Dai Vernon will forever be one of my magical heroes. So when a friend writes a book about a hero, I am going to buy it, and buy it I did (directly from the author—sorry Stephen).
The Vernon Companion
is, thus far (I'm not done), a brilliant read. I had no idea that Mike, who is a great raconteur in person, could transfer that talent so well into print. The book has a limited print run, so don't waste any time ordering it:
http://www.hermeticpress.com/product_in ... cts_id=105
November
On the Cover of Genii: Alana
Magical Trivia
That was the name of my first magical writings, which started in
Top Hat
, the organ of the Magical Youths International, and then
Magic Manuscript
when my friend Adam Fleischer began publishing it. If you want to read some really bad stuff, check it out. But that's not the point here.
"Trivia" comes from Ancient Rome. Back in those good old days, wherever three primary roads came together, a Tri Via, news of the empire would be posted to keep travelers informed. It was important stuff. Leave it to us to trivialize trivia. But that's not the point here either.
Has magic itself become trivialized? It's a fascinating question and one that started an interesting discussion here on the Forum.
But that's not the point either. No, what I want is for a pal of mine who wrote in that thread—with all seriousness—"I have seen all the greatest magicians in history" to start sharing his first-hand accounts of performances by Pinetti, Blitz, Bosco, Anderson, Hofzinser, Robert-Houdin, de Kolta, and especially Malini somewhere—anywhere—on the Genii Forum. Although I suppose I am now guilty of trivializing hyperbole. Not that it didn't deserve it.
An Amazing Amazing Randi Article
A fairly comprehensive article on James Randi is published (and posted) in
The New York Times Magazine
:
http://www.nytimes.com/2014/11/09/magaz ... .html?_r=0
Not Exactly Hard-Hitting, But …
Teller responds to seven questions in The Huffington Post:
http://www.huffingtonpost.com/lesley-na ... 17566.html
(Comparing the last two pieces shows us the difference between journalism and whatever they call Internet sites like the Huffington Post.)
14 Minutes Well-Spent
Rory Feldman posts a wonderful short film of Adele Friel Rhindress—Blackstone Senior's "Elusive Moth"—describing the goings on while watching some old film of Blackstone's show. Please to enjoy:
Welcome to the 21st Century
Megan Knowles-Bacon, a woman of just 22 years of age, is elected as an officer of The Magic Circle; a first for the 109 year-old organization.
Would You Like Pepper with That?
Oh the things we (yes, I am included in that) choose to argue about with friends … where are you, Jim Steinmeyer, when we need you most?
viewtopic.php?f=10&t=45579
I Didn't Care for "AI" Either … or …
Don't We Have Enough Bad Magic Being "Created"?
An "Artificial Intelligence" computer is "creating" magic tricks now. Oh the humanity (or lack thereof):
http://www.sciencedaily.com/releases/20 ... ceDaily%29
Berglas Awarded The Berglas Award
Keeping a secret is tough enough, but keeping one from David Berglas sounds impossible. But it was successfully done when, at the International Magic Convention, Berglas—who thought he would be presenting the award that bears his name to Dynamo—turned out to be the recipient of it.
Four More Years! Four More Years!
Mac King announces that he has extended his contract at Harrah's Hotel and Casino in Las Vegas another four years. He will hold the record for the longest run by a magician at the same property in Las Vegas. (If Mac doesn't have the best gig in magic, I'm Lewis T. Monkey's uncle.)
Why Do Eras Have to End?
Café Edison in New York's Time Square, a haunt for magicians—not to mention just a few Broadway stars—for decades, closes.
More (US) TV Magic
13 more "Masters of Illusion" shows as well as 13
new
episodes (versus reedited UK episodes) of "Penn & Teller: Fool Us" have been commissioned to appear in 2015. Stay tuned.
Too Bad the Camera Doesn't Pick Up the Twinkle in His Eyes
Albert Goshman really did have a twinkle in his eyes when he performed. You can't see it here, but none the less, please to enjoy this clip of a true master at work (be sure to skip forward to the 7:39 mark) …
December
On the Cover of Genii: Yif
Ellen and Magic: A Great Mix
Of all of the talk show hosts out there—regardless of time of day or night—Ellen DeGeneres seems to feature the most magicians on her show. Above all, she treats them all with the kind of respect that is reminiscent of how Johnny Carson treated those who appeared on his show. Her most recent guest is Internet phenom 14 year-old Moritz Mueller of Germany:
http://www.ellentv.com/videos/0-seklf7tp/
Blaine and Madonna: "Unclassifiable"
That—"unclassified"—is how
Interview
magazine describes the magician and the pop star (hey, that wasn't too hard, was it?) in the preamble to an interview between the two (Blaine is interviewing the deva):
http://www.interviewmagazine.com/music/madonna-1/
Dealt – Part Two
An IndieGoGo campaign to raise $75,000 to complete the documentary film on Richard Turner reaches its goal—by a mere $91.
Hittin' the Streets
The pilot episode of "Penn Jillette's Street Cred" airs on the Travel Channel. In the show, Jillette is joined by Tonya Kay and Sherrod Small who watch, in secret, several buskers work at Boston's Faneuil Hall. At the end of the show, they place $10,000 cash into the hat of the performer they liked best. Juggler and slack-rope performer Guy Collins—Groovy Guy—takes home the prize. See the winning performance
here.
His account of the story, which is an interesting read, is
here.
For Someone with Little Impact …
Five years later, a thread on "respect"—or the lack thereof—for Doug Henning and his impact on magic is resurrected. And both sides of the debate still feel strongly about it. Of course, I am on the correct side of that debate! 
Yes, He Will Blush on Occasion
The Chief Genii is highlighted by blogger Jack Shalom...
http://jackshalom.net/2014/12/10/the-pr ... l-amateur/
Oooon Broooadwaaaayyy ….
The Illusionists' performances at the Marquis Theatre on Broadway receives mixed reviews—leaning more toward bad than good—from the New York critics while the people who count keep buying tickets. Lots and lots of them.
After Getting Technical, He's Now Getting Charitable
After a successful year, Stephen Hobbs closes down his free (and marvelous) "Technical Toolbox" site. But fear not: The entire thing will be released on DVD and booklets through Vanishing, Inc. in early 2015 with the profits going to charity.
I cannot say it better than Mr. Brando
But this is actually a good thing: Neil Patrick Harris will join the FX television program, "American Horror Story: Freak Show" in early January. Among other fun and frivolity, he will be sawing conjoined twins in half. To quote Forum member Tom Frame, "Now that's entertainment!"
More of The Conjuror
The limited run of David Ben's "The Conjuror" at the Soulpepper Theatre in Toronto is extended. Mr. Ben discusses the show, and performs some magic, in this interview clip:
http://www.sunnewsnetwork.ca/video/3959081047001
Josh Jay's Christmas Issue of The Times
Joshua Jay is featured in the December 25 issue of the publication of record:
http://mobile.nytimes.com/2014/12/25/ga ... &referrer=
More Hanky-Poo
The New York Post
reports that Monte Tossers have returned to NYC to fleece tourists. There's an age-old line about suckers and how often they are born that comes to mind.
Ricky Jay: American Master
For the first time in its 29 seasons, a magician—in this case Ricky Jay—will be featured on the PBS television program "American Masters." The show will air the documentary, "Ricky Jay: Deceptive Practice" beginning in late January. Check local listings.
Our man Erdnase
It started as a question that had
nothing
to do with the identity of the shadowy author (so perhaps we should not be so quick to complain when a thread goes "off topic"). That was over ten years ago! Since then, the thread has 3,047 responses to the original post and has enjoyed over 1,374,800 views. Incredible.
To Absent Friends
"Mama always said dying was a part of life. I sure wish it wasn't."
― Forrest Gump
"There's no reason for me to die. I already died in Altoona."
—George Burns
Here is the unavoidable list of those we lost this year. Please take a moment to remember them and/or think of their families and friends who will never forget them (and please forgive me if I missed someone):
Alan Alan (87)
David Baldwin (85)
Bobby Bernard (83)
Bob Bluemle (80)
Jeff Busby (59)
Charlie Cambra (90)
Bob Chadwick
Aldo Colombini (62)
Amy Dawes (85, wife of Dr. Edwin Dawes)
Bud Dietrich (92)
Dan Dorsey (77)
Arnold Drennen (96)
Aaron Dutton (74)
Steve Evans (52)
John Fedko (85)
Lubor Fiedler (81)
Alan Greenberg (86)
Scott Lewis (50) (Hypnotist)
Rene Lorayne (87, wife of Harry Lorayne)
Dave Madden (82)
Brian McCullagh
George Olsen
Otto Peterson (53) (Ventriloquist)
Woody Pittman (54)
Doug Slater (64)
Basil Smith (37)
Jim Snapp (75)
Joanie Spina (61)
Mark Stock (62)
Steve Walker
Larry Weeks (95)
Phil Willmarth (83)
Ron Wohl (77)
* * * *
Crash, Burn, and Learn
As some of you might know, technology showed me its ugly side, on my birthday no less, and screwed me with my pants on when my hard drive crashed. I lost a lot of data—currently being recovered at a price rate that only a plumber might scoff at—including the original file of this missive. I have done my best to reconstruct it, doing in a few days what I usually do over several months. I expect to retrieve the original file soon, so if I see something significant that is missing, I will add it here (in its proper place) for the sake of completeness as well as post it separately so you don't have to go hunting for it.
I also expect there to be typos galore. These will be fixed over time. And I'm fairly certain that I have missed several people in the necrology. These will be corrected as soon as I have my other files early next week.
I do this for the love of it. I do this because it is something I would like to read. I do this because I know there are some others here who also enjoy it. And remember: I cannot do this at all without any of you. It's not like I post all this stuff that I pick up on. That is your incredible contribution and the reason that the Genii Forum continues to succeed. And of course, without our gracious and generous host, Richard Kaufman, we cannot do
any
of this. So I pushed to have this done tonight for you all (it is just a couple hours from the New Year as I write this). And I would be lying if I claimed that I don't enjoy the kind compliments that I receive each year. I do, of course, and do appreciate them. So I hope this cobbled together version meets your expectations. Thank you VERY MUCH for giving me so much of your most valuable commodity: Your time. I hope it was not wasted.
And as always, on behalf of all of us at the Genii Forum and
Genii: The Conjurors' Magazine
, we sincerely wish you all a Happy, Healthy and Peaceful New Year!!!
Dustin