The next line of Tenyo products, looking more interesting than the last batch, appeared on the internet and I'm pleased to reprint the material here.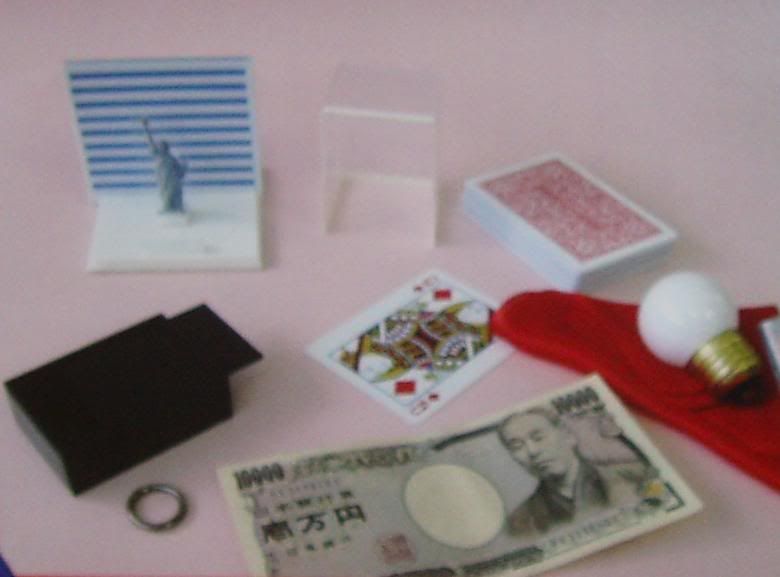 1) A see-through box is on a platform and can clearly be seen to be empty, yet when it is lifted there is a small Statue Of Liberty on the platform.
2) A spectator's ring is sealed in a box. The box is even shaken to ...prove the ring is still inside. When the box is opened, the ring is gone and appears on the magician's finger.
3) An unfolded bill floats between the magician's hands.
4) A spectator chooses a card. A lightbulb is passed over the spread deck and the bulb lights over the chosen card.